DERBY FOCUSED ON CATCHING READING – DAVIES
Derby County defender Curtis Davies has stated that the target is to catch Reading who are fourth from bottom on the English Championship with three teams expected to drop down to League One at the end of the current season. The veteran centre back talked about the Rams finishing above Reading in an exclusive interview with media outlet Hull Live. Curtis Davies was speaking ahead of the league meeting between Derby County and former team Hull City. According to him, Hull City are too far ahead of Derby County at the moment in the bid to escape relegation at the end of this season.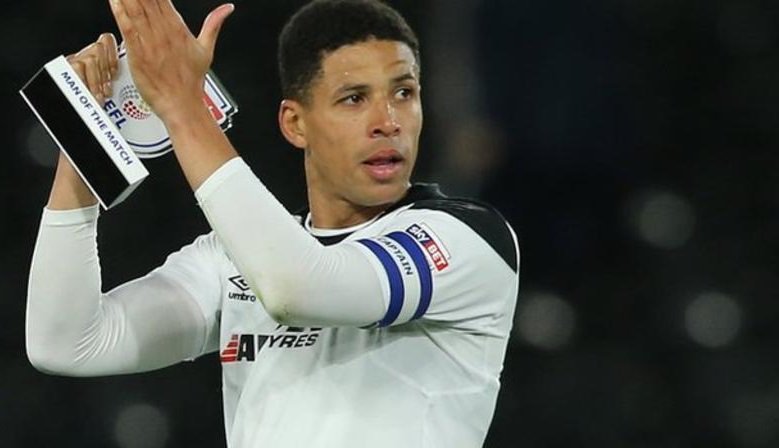 Curtis Davies played the whole game for Derby County as they defeated Hull City 3-1 at home last week Tuesday to boost their bid to avoid relegation. Despite the win, Derby County are still more than ten points off the Tigers. As things stand on the Championship log, Hull City have 15 more points than Derby County.
Ex-Villa City skipper Davies said that the main focus is on catching Peterborough United who are third from bottom and then Reading just above them. He went on to say that the likes of Hull City and Cardiff City are far ahead of his team in the battle for survival and that as a realist, he doesn't think Derby County can win five more games than either Cardiff City or Hull City which is why Reading and Peterborough United are the target for the Rams.
On the Championship log, bottom team Barnsley have 17 points from 30 games and they are one point off Derby County who have played one more game than the Tykes. Peterborough United are third from bottom with 21 points from 30 games, while Reading in fourth from bottom have 23 points from 31 games.