DAVIES GIVES INSIGHT INTO DERBY MENTALITY
Derby County defender Curtis Davies has given an insight to the mentality amongst the players and the coaching staff at the club in their battle to stay in the English Championship beyond this season. Curtis Davies gave an insight into the Derby County mentality while he was on the Totally Football League Show podcast.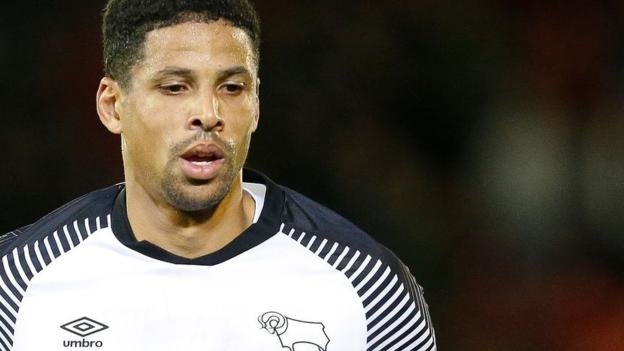 The Rams are in trouble in the English Championship this season as they try to stay in the division with a 21-point deficit. The club had been punished earlier this season for going into administration and for financial fairplay breach. Derby County were given a 12-point deficit for going into administration before being handed a nine-point deficit for financial fairplay breach to make a total of 21 points. To this effect, Derby County have just four points as the last team on the English Championship table and they are 17 points off safety at the moment with 24 games left to play.
Curtis Davies spoke with the aforementioned podcast shortly after the 1-0 home league win over Blackpool last weekend as he said that the immediate target is to move past Barnsley who occupy the second from bottom spot on the league table. Derby County are nine points off Barnsley at the moment. Barnsley have had a poor season after the heights of  reaching the Championship playoffs last season. They are on course to suffer relegation to League One at the end of the season.
Derby centre back Curtis Davies said the target is to play and win games to move closer to the teams above them in the battle to stay in the English Championship at the end of this season. He added that it won't be for want oftrying if the Rams fall short in the quest to avoid relegation to League One.